Natural Beauty Begins with a Quality Exfoliating Glove.
Why Exfoliate with the Renaissance Exfoliating Glove?
.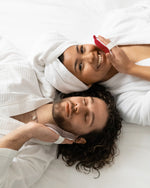 NATURAL BEAUTY STARTS HERE
Who doesn't dream of giving their skin a deep renewal!
Inspired by the oriental ritual practiced in "hammams", the Renaissance Glove offers you a unique exfoliation experience. Made of natural fibers and handcrafted with the utmost respect for tradition for 25 years, it has become an essential accessory for the beauty and health of the skin, body, and mind.
Ready for new skin?
EXPLORE THE EXFOLIATION RITUAL
WHY EXFOLIATE WITH RENAISSANCE GLOVE?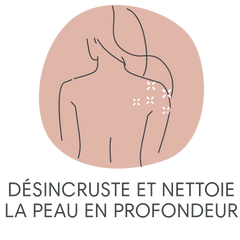 Dare to reveal your most beautiful skin
Your skin is dry, itchy and has lost its beautiful glow? Get rid of the dead cells and accumulated dirt that clog the pores of your skin.
In just a few minutes, watch the dead skin roll onto the Renaissance Glove, and reveal healthy, soft and regenerated skin!
REAL RESULTS. REAL STUFF.
AS SEEN IN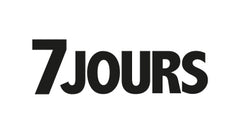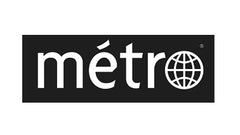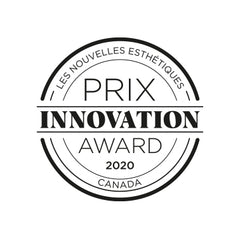 The glove is a very different loofah body scrubber than any I have ever used, it really feels like it cleanses the skin, but at the same time the sensation is very pleasant and not painful. The accessory is very practical too. It is a top-quality product!

Max

I love this product!!! I use it in the shower a couple times a week. The dead skin just rolls off-it's gross yet exciting and invigorating all at the same time. My skin feels so soft afterwards it's like having skin like a babies. I recommend this to everyone!

Rennan

I absolutely love this exfoliating glove. It's become an essential part of my skin care as it keeps my skin feeling smooth, no lotion needed. It smooths out those tiny lil bumps you can get on your skin and minimizes the appearance of blemishes and scars. Highly recommend!

Reena S

Love the charcoal color. The best glove for daily exfoliation. After a week, your skin will show all its smoothness. This is my second Renaissance glove ...

Helene

I am OBSESSED with this glove. I literally tell everyone about it and convince them to buy it and they love it too. My skin has NEVER been this smooth and flawless. I get compliments now and I don't even bother wearing makeup or sleeves to cover my previously rough arms. BUY THIS, seriously!

Mgreens

This product is phenomenal. Works exceptionally well, exactly as described. I use it every day to apply face & body soap, I follow the directions given & do a deep scrub once a week. Couldn't be happier with my purchase!

Corinna
FOLLOW OUR ADVENTURES ON INSTAGRAM
DESIGNED IN CANADA
Proudly from Quebec
5* CUSTOMER SERVICE
By phone or email
SECURED PAYMENT
100% safe and secure purchase
DESIGNED IN CANADA

Proudly from Quebec

5* CUSTOMER SERVICE

By phone or email

SECURED PAYMENT

100% safe and secure purchase